在过去的几年里,世界范围内对量子技术(计算)热情极大增长。全球的公共和私人资金纷纷涌向这个领域。在第二次量子革命中,这是一个激动人心的时刻。本次讲座将主要介绍全球量子计算领域的生态概况,包括政策、投资、技术、应用、合作等方面。
主讲人介绍: Xinwen Wang is a Quantum Ecological Engineer at TuringQ(图灵量子) – the first photonic quantum computing company in China. His interests include quantum optimization, quantum computing, and industry quantum computing applications. He received his PhD degree in Theoretical Physics from Baylor University in May 2017. Before he joined TuringQ, he was a Network Security Engineer at Alibaba.
通过本次活动可以学习到:
量子计算产业生态
量子计算投资情况
量子计算技术路线
量子计算产业应用
活动安排
活动时间
2022年3月26日(星期六)
9 PM (美国东部时间)
6 PM (美国西部时间)
2022年3月27日(星期日)
9 AM (中国北京时间)
活动时间为1小时,包括40分钟主旨介绍加20分钟自由讨论。
报名方式
接入方式1:
扫码微信添加FinQ小助手加入FinQ微信群获取报名链接。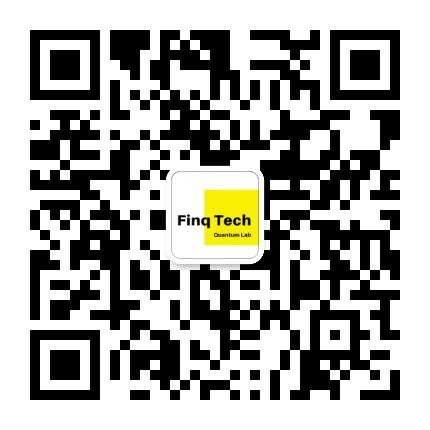 接入方式2:
Topic: FinQ Lecture Series – 17
Time: Sat, March 26, 2022, 21:00 America/New_York(GMT-5:00)
Join from a PC, Mac, iPad, iPhone or Android device:
Please click this URL to start or join.
https://us02web.zoom.us/j/88223513059?pwd=ZVFqUWxqNkM3aW5lVFd6elFSMzlLZz09
Or, go to https://us02web.zoom.us/join and enter meeting ID: 882 2351 3059 and password: 635188